"PUNCH-OUT" Cleaning for Pre-Sale or Pre-Listings
"PUNCH-OUT" Cleaning for the Pre-Sale or Pre-Listings of your home. If you "are" in the process of selling your home now… or you are "going to" sell you home soon. Jet Clean get your house ready for the Real-estate market and we will also help you in the final closing stages of the sale of your home. Unfortunately, after Jet Clean™ gets finished with your home… You just might not want to move out.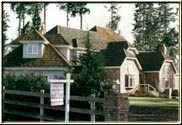 Jet Clean™ will take care of all of you maintenance needs from beginning to end… At Jet Clean™, our goal is to make your home look its best even if the house hasn't been taken care of, as well as it should have been…

Jet Clean™ will make your home look virtually new again and it will also appear that the house has been well taken care. Jet Clean™ will also add just the right finishing touch's that will make the difference with the sale of your home.

The "PUNCH-OUT" Steps are as Follows:

Clean Your Roof
Totally clean and strip all of the moss, debris while washing that Gray right out of your roof. Leaving a new looking roof that will puzzle even the best, pickiest and even the most difficult of the appraisers.

Repair Your Roof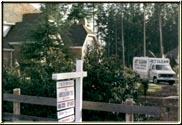 Repair the roof "as needed" with the least amount of expense put In to the repairs. The greatest return on investment will be realized while still considering the proper and efficient ways to repair the roof. In this situation we would be able to certify the roof for you.
Treat Your Roof
Our exclusive "Cedarguard" treating process will match the old roofing with the newly repaired cedar shakes that would "stand out" normally and announce that the roof was repaired recently, perhaps exclusively for this sale. This "Masking" process overall will neutralize the cedar shakes (new & old) to make the roof look a consistent "natural honey colored gold" cedar tone when completed.
Clean All Surfaces
Jet Clean™ can clean all concrete (i.e. Driveways, Sidewalks, Pool Decks, Sport Courts, Wood to Vinyl) to a "as new" appearance. Lightly clean the Siding of your home assuring not to take the paint along with the moss, while leaving that freshly painted look. Cleaning and Treating the Fence will also leave it looking like it was just built.
---
5 YEAR ROOF CERTIFICATIONS
Go to "Get an Exact FREE Bid on you're Roof"
Go to "Technical Information on Moss and Fungus Defined" (boring alert)