PICK & CLICK

ROOF CERTIFICATIONS

5-Year Roof Certifications
5-Year Roof Certifications for Cedar Roofs
5-Year Roof Certifications for Composition Roofs
5-Year Roof Certifications for Tile Roofs
5-Year Roof Certifications for Other Roof Types
---
| | |
| --- | --- |
| getting ready to install torch-down | brick wall cleaning |
WHY CHOOSE "JET CLEAN"™
JET CLEAN™ has built it's good name from a solid foundation. A foundation that has taken more that two decades to develop. It's more than just maintaining your roof.

It begins with the first time you contact our office;


To the actual services performed;


To years after the services are completed.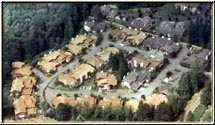 All services and repairs are fully documented and updated to make sure that your questions or future needs will be quickly and fully addressed. Long after you've moved on to another home.

JET CLEAN™ will still be able to meet the needs of the future occupants of your present home.

From start to finish,

our priority is to keep our customers informed and satisfied with the award winning services that we provide.

Apart from our many 1,000's of previously satisfied customers, JET CLEAN™ annually services 1,000's of new customers. We are interested in your business today… and building on it for tomorrow.
When Choosing a Roof Restoration Company
... Please ask yourself these questions:
Is this company LICENSED, BONDED, and fully INSURED as a licensed contractor holding a current "Specific" or "General" Contractors Number with the State of Washington?

Does this company have fully trained crews for the Cleaning, Repairs, Treatment or Reconstruction for your job? Servicing all of your Restoration needs?

Does this contractor have fully qualified inspectors providing you free information and estimates for roof cleaning, repairs, treatments or reconstruction for your job?

Is the service personnel that will be doing the actual work on your roof, employees of the company that you directly hired? Or, are they simply sub-contractors that have no direct connection with the original company that you initially hired for your job?

Is this roofing contractor able to provide 5-year certifications for the roofs that
qualify? (this service is provided for homes that are being refinanced or sold)

Does this company have full office staff to respond to your special needs or are they able to respond quickly in the case of emergencies?

How long has this company been in business? (JET CLEAN - since 1977)

Will this contractor even be in business in the future to service its guarantees?