Jet Clean - Professional Roof Cleaning, Maintenance, Pressure Washing, Treatment, Repair, Preservation, Restoration, Certifications, Replacement, Cedar, Shake, Composition, Decks, Tile Roofs, Seattle Washington, Bellevue, King County">
| | |
| --- | --- |
| | ® |

Quick Service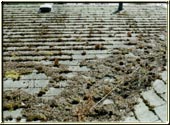 This "Before" photograph was cleaned for a Mortgage company requiring a certification. When we "Quick Serviced" this roof we were told that the roof was 3 years old and that it had no debris on it. It was 17-year-old second layer roof without any maintenance since it's inception.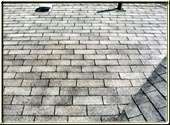 This "After" photograph was cleaned for a Mortgage company and received a certification.
ASAP BIDS & WORK
or 24- HOUR EMERGENCY SERVICE
"Quick Service" when "Yesterday Isn't Fast Enough".
This Bid Format is the fastest way for you to get your Bid and Job Done "ASAP".
This service is for Snohomish and King County residents of Washington State only.
Jet Clean understands that upon occasion, there are special needs that need to be preformed on. Helping you get through whatever situation that needs to be dealt with quickly and efficiently, is something that we can boldly deliver on…
This "Quick Service" format allows Jet Clean to plan on having the Bid and Work done at the same time. Sending out the proper Jet Clean contact representative with the equipment to get the job done quickly and properly.
Whether it's Emergency Roofing Repairs due to a storm or just forgetting that your roof needs to be Cleaned or Certified before a closing of your home, and that closing date is
"Tomorrow!!!" all the way to having unexpected guests from out-of-town and your roof, deck or concrete looks horrible and you need it "New Looking" Again... ASAP.
Never Fear … Jet Clean is here!
Email photos of the roof or surface needing the work to info@JetClean.com
&/or Fill out below short form:




Home :: Photo Tour :: Contact Us :: Add Site to Favorites :: Print Page :: Links :: Top of Page
Copyright © 2010 Jet Clean


this site is still up to thank all my past customers & please use it as a reference