What is Moss - Jet Clean Roofing Maintenance, Washing, Treatment, Repair, Preservation">
| | |
| --- | --- |
| | ® |

Why Choose Jet Clean
WHY CHOOSE "JET CLEAN"™
JET CLEAN™ has built it's good name from a solid foundation. A foundation that has taken more that two decades to develop. It's more than just maintaining your roof.
It begins with the first time you contact our office;

To the actual services performed;

To years after the services are completed.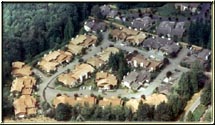 All services and repairs are fully documented and updated to make sure that your questions or future needs will be quickly and fully addressed. Long after you've moved on to another home.

JET CLEAN™ will still be able to meet the needs of the future occupants of your present home.

From start to finish,

our priority is to keep our customers informed and satisfied with the award winning services that we provide.

Apart from our many 1,000's of previously satisfied customers, JET CLEAN™ annually services 1,000's of new customers. We are interested in your business today… and building on it for tomorrow.



Home :: Photo Tour :: Contact Us :: Add Site to Favorites :: Print Page :: Links :: Top of Page
Copyright © 2010 Jet Clean


this site is still up to thank all my past customers & please use it as a reference